Eight New Jersey Ambassadors Appointed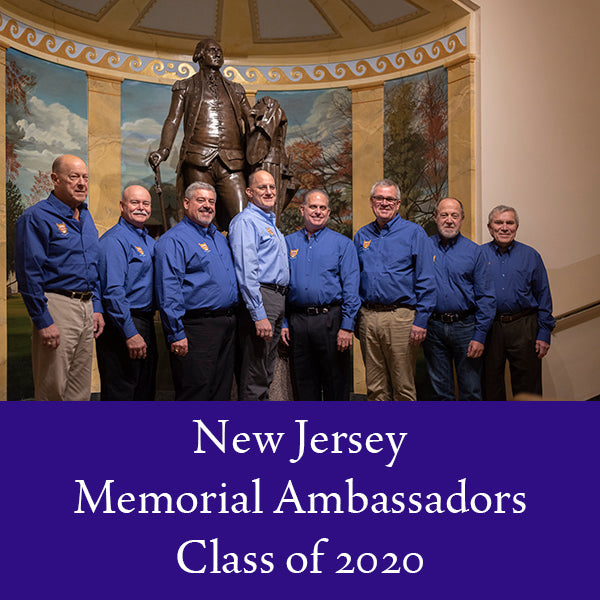 On January 4 & 5, 2020, eight New Jersey brethren attended a special training session at the George Washington Masonic National Memorial in order to become Memorial Ambassadors. As seen in the photo above, the New Ambassadors are (L to R) John S. Ryan, Scott Severns, Michael Galati, John Richards, Steven Friedrich, Dieter B. Hees, Charles Secallus, and Edgar N. Peppler (Senior Ambassador).
The revitalization of the Memorial Association's Ambassador program is an important aspect of our work. The purpose of this program is to expand the mission of the Memorial Association into our member jurisdictions. Ambassadors spread the core message of the Memorial, promoting the virtues and character of George Washington within their home states through education, special events, and advocacy.
New Ambassadors are personally trained by Shawn Eyer, the Memorial's Director of Communications. After an orientation and brainstorming session, each Ambassador outlined a set of goals for his region of the state. These goals were tailored to each Ambassador's interests, skills, and strengths. In further developing the new Ambassador program, we are grateful for the assistance provided by Second Vice President Claire V. Tusch of Maine.
Ambassadors are appointed for a three-year term, which is renewable. See our Ambassadors page for a state-by-state listing.
---