September 2023 Giving Message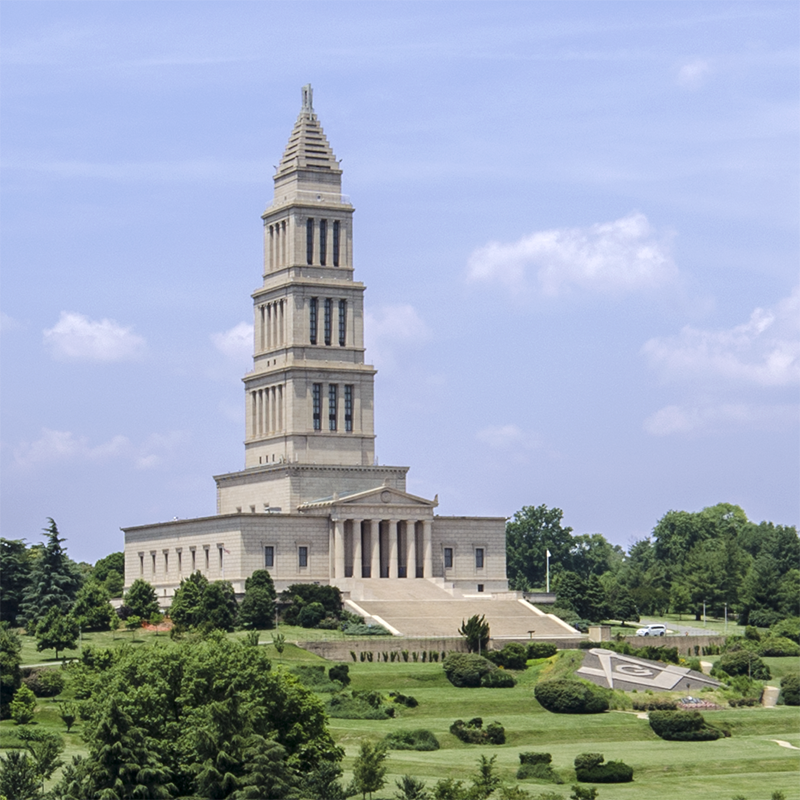 As I visited with many of our friends and supporters at last month's biennial sessions of both Scottish Rite jurisdictions, a number of them inquired as to what they could do to help the Memorial. Well, there are many ways in which one can help. First, of course, is through prayers for the continued success of the Memorial and its programs. Additionally, there are a number of material ways to assist in perpetuating this Masonic icon and its mission.
Certainly, the most common way is through a one time financial gift. An increasingly popular way of supporting he Memorial is the recurring or monthly (some choose quarterly frequency) financial gift. Just as you can pay your utility bill or make your regular church gift with an automated process set up once which repeats regularly, so you can support the Memorial. One of the easiest gifts to make is through a bequest in your will or estate plan. Established now, it is funded with assets that won't be needed when the gift goes into effect and it enables many people to make a larger...sometimes much larger...gift than they could have otherwise made.
Unique to the Memorial are another several opportunities to give. For individuals, become a member of the George Washington Memorial Society. An initial gift and annual support thereafter puts the donor in a select group of those who are among the most dedicated supporters we have. For lodges, a one-time membership in the Society of Washington Lodges identifies a lodge as a special supporter and provides tangible benefits to the lodge which can be displayed proudly in the lodge. Two ways to support the Memorial which can also be used to honor or remember a friend or loved one are our Memorial Benches and Trees located throughout the grounds of the facility. Inscriptions on the benches and plaques at the base of the trees indicate the honoree and the donor. Information regarding these gifts may be found on our website: www.gwmemorial.org. Other types of gifts requiring more planning and preparation may also be made. Information about them may be found at our other website: www.gwlegacy.org. If you have any questions about any of these gifts or need assistance in learning about those gifts needing more planning and preparation, please contact me at: tstrawn@gwmemorial.org or via my mobile number: 703-786-5424.
Lastly, a great way for jurisdictions to support the Memorial in addition to their annual financial support is through our Ambassador program. A number of jurisdictions...but not all...have brethren who have been trained by Memorial staff to be our local representatives in their states and speak about the Memorial and its programs to their respective lodges and brethren. Established with permission of and appointment by the jurisdiction's Grand Master, this program and these Ambassadors can be of great support to the Memorial. For more information about this program, please contact our Director of Member Services, Tyler Vanice, at: tvanice@gwmemorial.org. or at the office via 703-683-2007, extension 2013.
No matter the gift or its size, please know the Memorial is very grateful for it and the interest it shows in supporting this national Masonic treasure!
---