Grand Lodge of West Virginia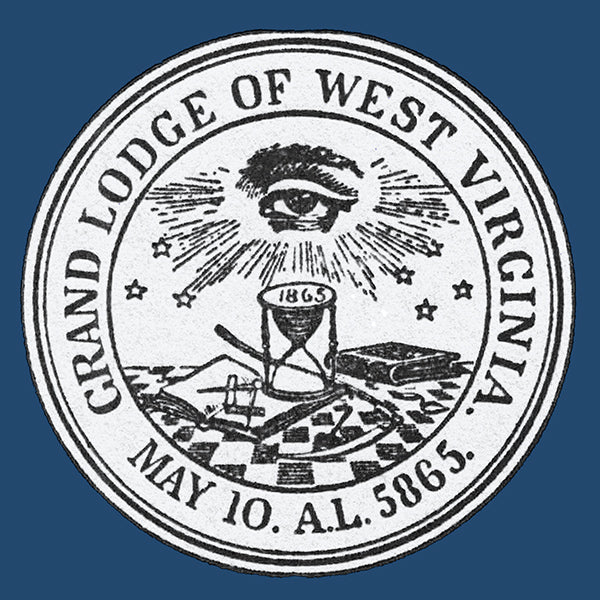 Grand Lodge of the Month for October 2022
Most Worshipful Brother Lewis R. Youngblood, Grand Master
A Brief History
The fifty counties that now comprise Western Virginia were part of the Commonwealth of Virginia until the Civil War. During the War these counties, steadfast loyal to the Union, separated themselves from Virginia and formed into the 35th state of West Virginia on June 20, 1863. Prior to the War the Grand Lodge of Virginia had chartered 47 lodges within the western counties. Near the end of the Civil War representatives of eight lodges met in Charleston and organized the Grand Lodge of West Virginia on April 12, 1865. The first lodges chartered were: Ohio № 1, Wheeling; Wellsburg № 2, Wellsburg; Mt. Olivet № 3, Parkersburg; Morgantown Union № 4, Morganton; Wheeling № 5, Wheeling; Hermon № 6, Clarksburg; Franklin Union № 7, Buckhannon; and Marshall Union № 8, Moundsville.
The West Virginia Masonic Home was established on the 15th day November, 1917. It is located at Parkersburg. The home is under the management of a Board of Governors who is responsible to the Grand Lodge for its operation and the care and maintenance of it residents under the rules and regulations prescribed by the Grand Lodge.
Today Grand Master Lewis R. Youngblood presides over 136 lodges and more than 17,000 freemasons.
The Grand Lodge of West Virginia, A.F.&A.M.
107 Hale St.
Charleston, WV 25301
http://www.wvmasons.org/
304-342-3543
---