Grand Lodge of Oklahoma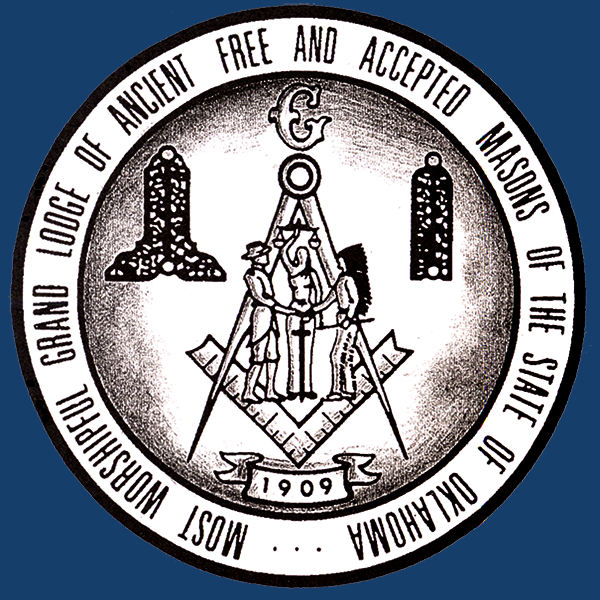 Grand Lodge of the Month for January 2019
Most Worshipful Michael Lewis Dixon, Grand Master
The Grand Lodge of the State of Oklahoma is notable in that it was formed by the merger of two existing Grand Lodges: the Grand Lodge of Indian Territory (formed in 1874), and the Grand Lodge of Oklahoma [Territory] (formed in 1892). In 1909, two years after the two Territories joined to form the State of Oklahoma, the two Territorial Grand Lodges combined to form the present Grand Lodge.
There were several influences on the development of Freemasonry in Oklahoma, but one of the most important was a Southern Baptist missionary by the name of Joseph Murrow. Establishing more than 100 churches and an orphanage and school for Native American children, Murrow also established Masonic Lodges and taught ritual in Indian Territory, becoming known as the "Father of Oklahoma Freemasonry."
Native American leaders were another major influence in Oklahoma's Masonic history. The early Chiefs of many Indian Nations were members of the Craft and promoted it.
Perhaps because of these influences, community involvement and charitable activity have always been a part of Oklahoma Masonry. The Fraternity supports programming on public television; provides funding and volunteer hours to Prevent Blindness Oklahoma, screen the vision of tens of thousands of school children each year; has funded chairs at two universities; established a laboratory at the Oklahoma Medical Research Foundation for the study of Alzheimer's Disease; and has funded a Masonic-supported Institute at each state four-year college and university. In general, Masonic philanthropy touches the lives of 1 in 3 Oklahomans each year, and in 2018 the Masonic Charity Foundation of Oklahoma gave more than $3,662,000 to educational and charitable needs in the state, including $727,000 in support of seniors through the Area Agency on Aging.
Grand Master Most Worshipful Michael Lewis Dixon, and Grand Secretary Most Worshipful Bobby L. Laws, PGM, extend to all a warm welcome to visit when in Oklahoma.
Grand Lodge of Oklahoma, Ancient Free & Accepted Masons
102 South Broad Street
Guthrie, OK 73044
http://www.gloklahoma.com/
405-282-3212
---