Grand Lodge of Michigan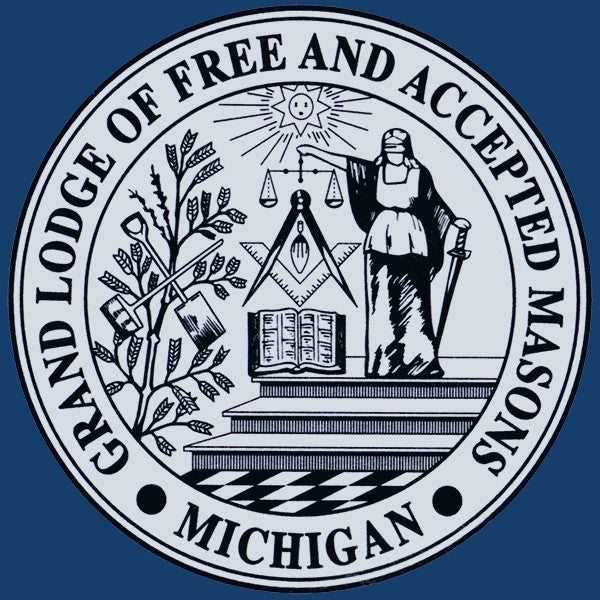 Grand Lodge of the Month for August 2017
Most Worshipful Brother Joshua M. Woodwyk, Grand Master
Masonry started in Michigan in 1764 when a lodge was chartered in Detroit. This lodge was the first lodge established west of the Allegheny Mountains. By 1772, there were at least three lodges meeting in the Detroit area: Lodge № 1, and two Irish military lodges, warranted to Masons of the 10th Regiment, then stationed at Detroit. Zion Lodge № 1 was formed in 1794 and continues to work to this day. Zion Lodge also has an important part in the history of another Michigan institution, as the University of Michigan was assisted in its formation by Zion Lodge and its members.
Today, Grand Master Joshua M. Woodwyk presides over 280 Lodges in Michigan in both the lower and upper peninsulas. These lodges hold a membership of over 31,000 Masons. The history of Michigan can be traced by the development of Masonic lodges. As the state was settled from the East to the West, the Craft was established with it. In addition, lodges along the St. Joseph River in southwestern Michigan are also among the oldest in the state. This river was an important trading route during the formative years of the state, and was settled earlier than the interior portion.
Michigan is extremely proud of its history and the men who have made it. Governors such as Lewis Cass, G. Mennen Williams, and President Gerald R. Ford have knelt at the altars of Michigan Masonic lodges. Captains of industry—Olds, Ford, Chrysler and many others too numerous to list—have been among the members.
The history of Michigan can be traced by following the progress of Masonic lodges from the Eastern borders to the frontier. The rich experiences of the past allow the brethren to build a brighter future, not only for the Masonic Fraternity but indeed for all of the citizens of "the pleasant peninsula," Michigan.
Grand Lodge of Michigan, Free & Accepted Masons
1204 Wright Avenue
Alma, MI 48801-1133
http://www.michiganmasons.org/
989-968-4440
---